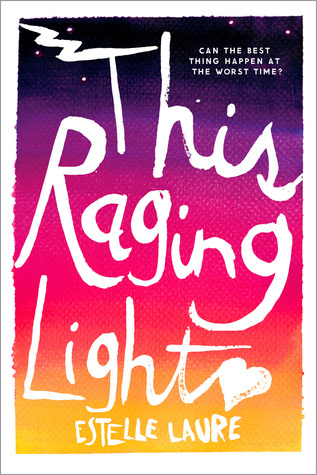 Book Synopsis(via Goodreads):
Can the best thing happen at the worst time?
Her dad went crazy. Her mom left town. She has bills to pay and a little sister to look after. Now is not the time for level-headed seventeen-year-old Lucille to fall in love. But love—messy, inconvenient love—is what she's about to experience when she falls for Digby Jones, her best friend's brother. With blazing longing that builds to a fever pitch, Estelle Laure's soulful debut will keep readers hooked and hoping until the very last page.
***Many thanks to Net Galley and Haughton Mifflin Harcourt for the advanced reader's copy of this novel in exchange for an honest review. ***
This insomniac's opinion:
This was one of my favorite YA novels this year. It was simple and beautiful and full of lovable characters.
Lucille is hard-headed and rough around the edges, but the reader falls nearly instantly in love with her anyway. You will root for her every inch of the way as she struggles to simply survive and keep her little family intact against all odds.
I highly recommend this read to young and old readers, alike.
Rating:
Worth staying up all night to read?