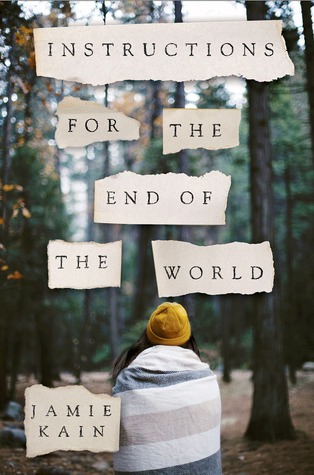 Book synopsis(via Goodreads):
When Nicole Reed's father forces her family to move to a remote area of the Sierra Foothills, one without any modern conveniences, her life is completely turned upside down.
It's not that Nicole isn't tough. She's learned how to hunt, and she knows how to build things—she's been preparing for the worst-case scenario for what seems like forever.
But when she and her sister, Izzy, are left alone in this remote landscape to fend for themselves, her skills are put to the ultimate test. She's fine for a while, but then food begins to run out, the pipes begin to crack, and forest fires start to inch closer every day.
When Wolf, a handsome boy from the neighboring community, offers to help, Nicole feels conflicted. She can take care of herself. But things have begun to get desperate, and there's something about this boy she can't shake.
As feelings develop between these two—feelings Nicole knows her father would never allow once he returns—she must make a decision. With her family falling apart, will she choose to continue preparing for tomorrow's disasters, or will she take a chance and start living for today?
***Many thanks to Net Galley and St. Martin's Press for the advanced reader's copy of this novel in exchange for an honest review.***
This insomniac's opinion:
I'm in two separate camps in regard to this novel.
In one camp are the facts that this novel had strong, young female characters and an interesting plot.
In the other camp is the facts that this novel was very slow-moving and had several plot points that were very hard for me to believe and the story arc was unusual.
So, I guess this one could go either way for it's readers. I found myself intrigued for some of the novel and bored to tears in other places, but overall thought it was worth the read.
Rating:
Worth staying up all night to read?